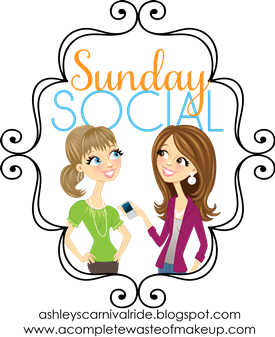 1. 5 items you can't live without on a daily basis(water, food, shelter, and clothes dont count)
My husband
(well, I guess I live without him physically sometimes, but we always talk!)
My laptop
My cell phone
Time to myself
Twitter
2. All time favorite book? Why?
Ahh I can never just choose one!
Probably Looking for Alaska by John Green
In it, a boy goes to a boarding school where he meets a girl, named Alaska. It may sound like the start of a love story but it's not. This book is the type that will haunt you for months after you read it. I've read it countless times and each time I get something new out of the book and I already know I will read it even more times. If you haven't read it, go read it now!
3. Something you'd like to accomplish before the end of 2012.
Ahh, before the end of 2012...let's see...
I would really like to bring my grades up in nursing school this semester
and help birth a baby
4. If you could go back and relive any year of your life which year would it be?
My first year of college. I learned so much the summer before and during and the summer after and I truly don't remember very many sad times during those times.
5. What do you wish people knew about you without you having to tell them?
That I'm not the type of person to invite myself somewhere or invite myself into a conversation. If you don't ask me, then I'm not going to do it. I wish people knew that because I feel like I get left out all the time.
Now let me tell you about an awesome person in my life!
Part of blogging is being able to make new friends, right?
That's why I want to introduce you to one of my lovely ladies that are on my sidebar this month!
I'd like you to meet Mary from This is How My Garden Grows!
First of all let me just say that her blog grabs you right away. It is so cute and I just can't get enough of it!
But that's besides the point, because what you really want to do is
get to know Mary
, because seriously she's worth it!
Plus, she's also a nursing student, so if you like my blog, you'll definitely like hers!
When reading her blog and following her on twitter you'll hear all about her beloved Pepper, I found
this post
to be quite funny on how people assume Pepper is her daughter! Too cute!
Mary, like many others out in the world right now is getting rather frustrated with some things that are being talked about right now though! I can relate to
this list
, can you?
There is so many more good things I can say about Mary, but I want you to go and experience her for yourself! Go check out her blog and don't forget to tell her I sent you over!


Have you met this amazing blogger?